Home Inspections
We inspect every home like it was our own. Our name is our reputation and we take pride in our profession.
We will provide you with objective information that you can trust when making your purchasing decision. You will learn valuable information on how the systems of your home perform, maintenance items and any future home projects.
A typical home inspection takes about 3 to 4 hours plus report generating time. Larger and or older homes may require more time to inspect. We inspect the home from top to bottom, inside & out and everything in between to evaluate all the major systems including:
Roof
Exterior
Structure
Attics & Crawl Spaces
Electrical
Heating & Cooling
Insulation & Ventilation
Plumbing
Interior
Our Report
Our E-Report provides details of the inspection in an easy to read PDF format. Your report is emailed to you the same day of the inspection. This will provide you with the timely information you need to proceed in making your purchasing decision.
View Sample Report: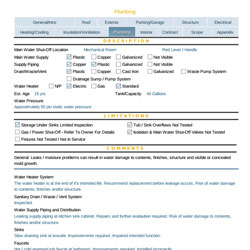 Our inspections meet or exceed the Home Inspection Association BC scope of inspection.
View Scope of Inspection PDF
Inspection Services
Our Inspection Services include the following types of inspections:
Pre-Purchase Inspections
Pre-Listing Inspections
Pre-Offer Inspections
New Home Deficiencies
Maintenance Inspections
Commercial Inspections
Experience • Integrity • Trust