Condo Inspections
Douville & Co. is the leader in condo inspections, having inspected over 12,000 strata units.
Our inspection of a condo includes a detailed inspection of the unit in accordance with Home Inspectors Association BC Scope of Inspection. Our experience and knowledge will provide you with important information on the exterior building envelope and the other common systems of the building.
You will learn valuable information on how the systems of your home perform and maintenance items. Let us assist you in answering any questions that you may have from reading the strata documents (strata minutes / building depreciation reports / building envelope / evaluation reports).
Our Report
Our E-Report provides details of the inspection in an easy to read PDF format. Your report is emailed to you the same day of the inspection. This will provide you with the timely information you need to proceed in making your purchasing decision.
View Sample Report: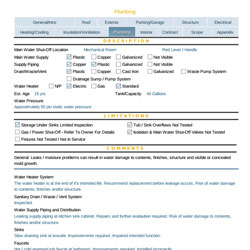 Our inspections meet or exceed the Home Inspection Association BC scope of inspection.
View Scope of Inspection PDF
Experience • Integrity • Trust